Clinical UX Strategist | UX Mentor | Speaker & Host
Helping clients build products and services that improve health outcomes.
More About Me
Contact Me
Coming Soon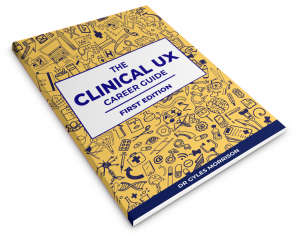 The ultimate companion to starting a career in Clinical UX.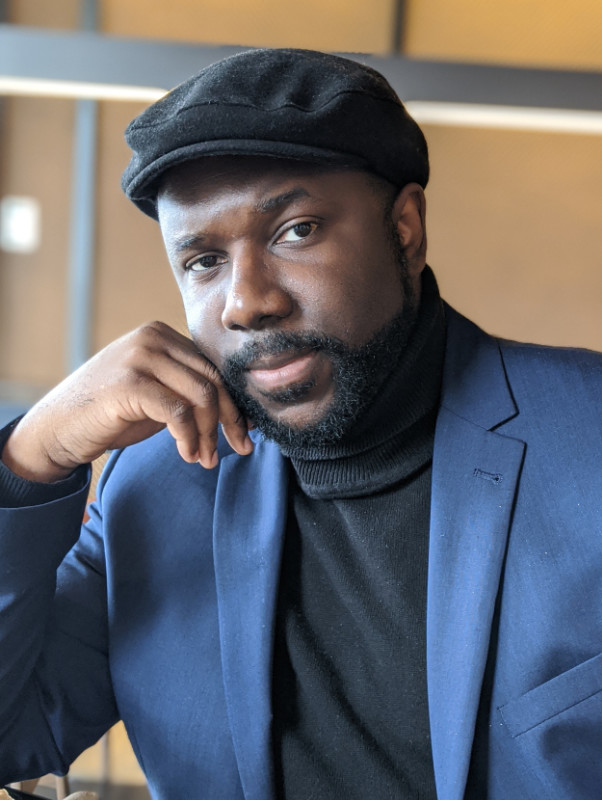 From Doctor to Designer
After a career as a doctor, I now work as a Clinical UX Specialist
I have been working in Digital Health and Clinical UX since September 2014. My career thus far has taking me around the world, working on international projects and speaking at conferences for thousands of people.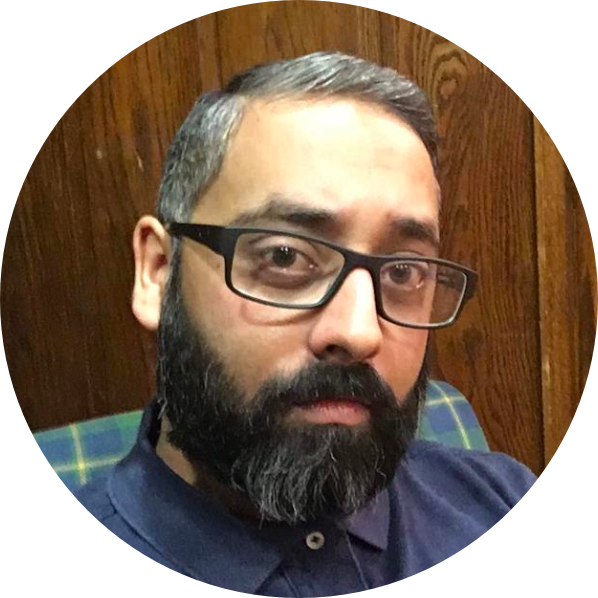 "Gyles is a brilliant mentor. His breadth of knowledge and experience is invaluable. His patient and methodical approach always helped guide me to question every stage during a project to ensure I had a full understanding of how I can use UX methodologies to implement my projects."
Ameet Gonsai 
Freelance UX Designer
United Kingdom
Thought Leader in Healthcare UX
I share my research and experiences in articles, podcasts and at international conferences 
Knowledge is power. Therefore I grow my knowledge in Healthcare UX and my specialist topic, Clinical UX. I then share what I learn with others, which in turn further develops my knowledge.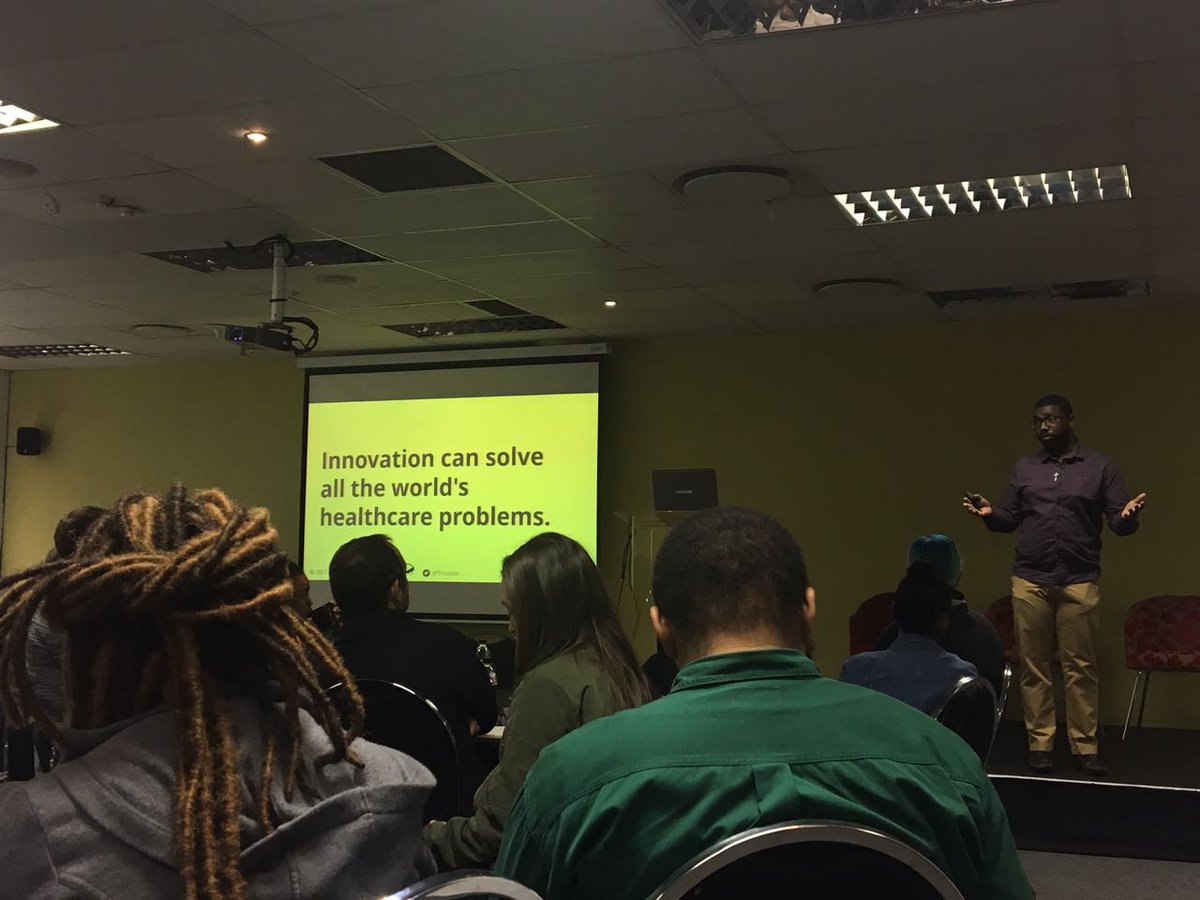 International Host and Speaker
I'm available to host or speak at upcoming events
Events I've hosted or spoken at

EUROPE
PUSH UX CONFERENCE
Berlin – 2021
UXD HEALTHCARE CONFERENCE
London and Amsterdam – 2018, 2019 and 2020 and 2021
FESTIVAL OF UX & DESIGN
London – 2021
ROYAL SOCIETY OF HEALTHCARE-AI IN HEALTHCARE CONFERENCE
London – 2021
DIGITAL HEALTHCARE SHOW
London- 2018 and 2019 
FUTURE HEALTHCARE WEEK
Amsterdam – June 2017
HEALTH 2.0 EUROPE
Barcelona – May 2017
GIANT HEALTH EVENT
London – 2016 and 2018
AFRICA
AFRICA HEALTHCARE
Johannesburg –  May 2018
HEALTHCARE INNOVATION SUMMIT AFRICA
Johannesburg, August 2017
UX SOUTH AFRICA
Cape Town- 2016
Johannesburg – 2017
SOUTH AMERICA
CATHOLIC UNIVERSITY OF THE SANTISIMA CONCEPION
Chile – September 2017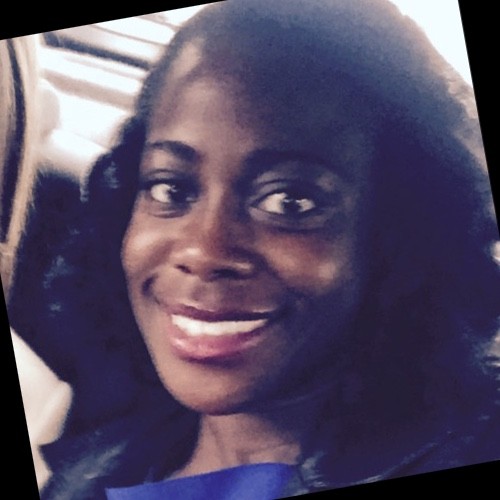 "Gyles has been, and continues to be an exceptional mentor to me. He has been instrumental in my success as a user researcher, supporting my transition from academic and clinical research, into the wonderful world of UX!
In particular at the start of my journey he encourage me to envisage myself as a UX researcher, hyping me and reminding me of the skills I have developed and the done the work to achieve success in this industry. His kindness, patience and expertise have given me the confidence and ability to grow from a shy junior researcher to a self-sufficient and competent mid-level user research, who is currently at the brink of carving my next steps in my career as a senior UX research consultant.
His support has encouraged me to pay it forward, and I too, have helped others to enter the industry. Something I wouldn't have done had I not experienced a great example from Gyles.
I have learned a lot from Gyles and couldn't recommend a better mentor! Thank you Gyles"
Lorraine O. A. 
User Experience Researcher
United Kingdom

WHAT I DO
HOW CAN I BEST HELP YOU?
Apart from working as a Clinical UX Specialist for most of my working day, I am often asked to provide my unique perspective and advice on medicine, Clinical UX and career change. Therefore I share through; speaking at conferences; podcasts; livestreams; online and print content; and consulting on digital health projects.
Conference Host & Speaker
I have hosted and spoken at conferences around the world.
Digital health & Clinical UX Consultant
I can provide insight from my medical and Clinical UX experiences.
Podcast & Livestream Guest
I regularly join podcasts and livestreams as a special guest.
Guest Author & CopyWriting
I write for online and print, including articles, ebooks and white papers.