Coming Soon
The Clinical UX Career Guide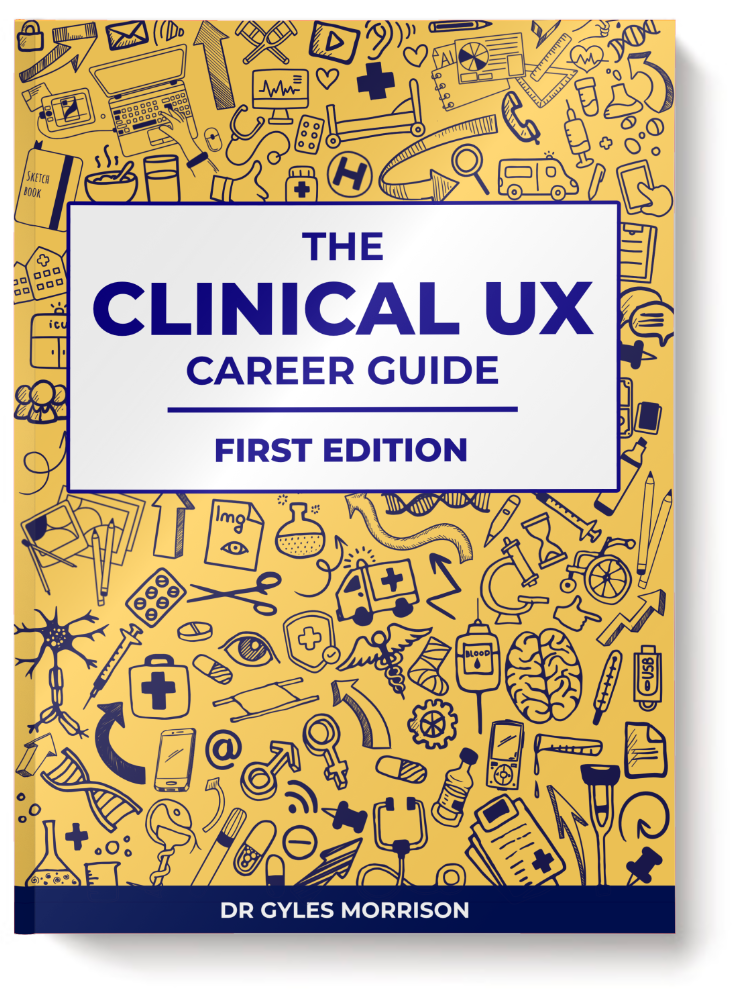 The ultimate companion to starting a career in Clinical UX.
Whether you are a clinician new to UX, or a UX professional new to healthcare, this career guide will provide you with the essential information to begin a journey into Clinical UX.
The Clinical UX Career Guide will be coming soon. Get updated as soon as it is available.
All fields required, including the checkbox!
Book Chapters
get answers to your Clinical UX Career Questions
Chapter 1 - Defining Clinical UX
What is Clinical UX, what does it involve and what makes it so unique?
Chapter 2 - Clinical UX Design Pillars & Competencies
What are the main Clinical UX principles, skills and knowledge areas?
Chapter 3 - Clinical UX Roles & Responsibilities
What do UX Researchers, UX Designers and UI Designers do?
Chapter 4 - How to Learn Clinical UX
What are the different ways to learn Clinical UX?
Chapter 5 - Working in Clinical UX
What types of projects and objectives do Clinical UX professionals work on?
Chapter 6 - How to get a job in Clinical UX
What needs to be considered when applying for a Clinical UX job?
Chapter 7 - Interviews with Clinical UX professionals
What are the experiences of real life Clinical UX professionals around the world?
Chapter 8 - Clinical UX Tips and FAQs
What Clinical UX advice is available?
Coming soon in paperback and on Amazon Kindle.
Subscribe to be informed when the book is published.
All fields are required, inlcuding the checkbox!